today the sun came out (the past week it was cloudy and grey and freezing) perfect for the picnic my friend planned!
on the way back there was this fantastic suitcase rummage (market sorta thing) going outside king george square and i scored this lovely straw hat for $8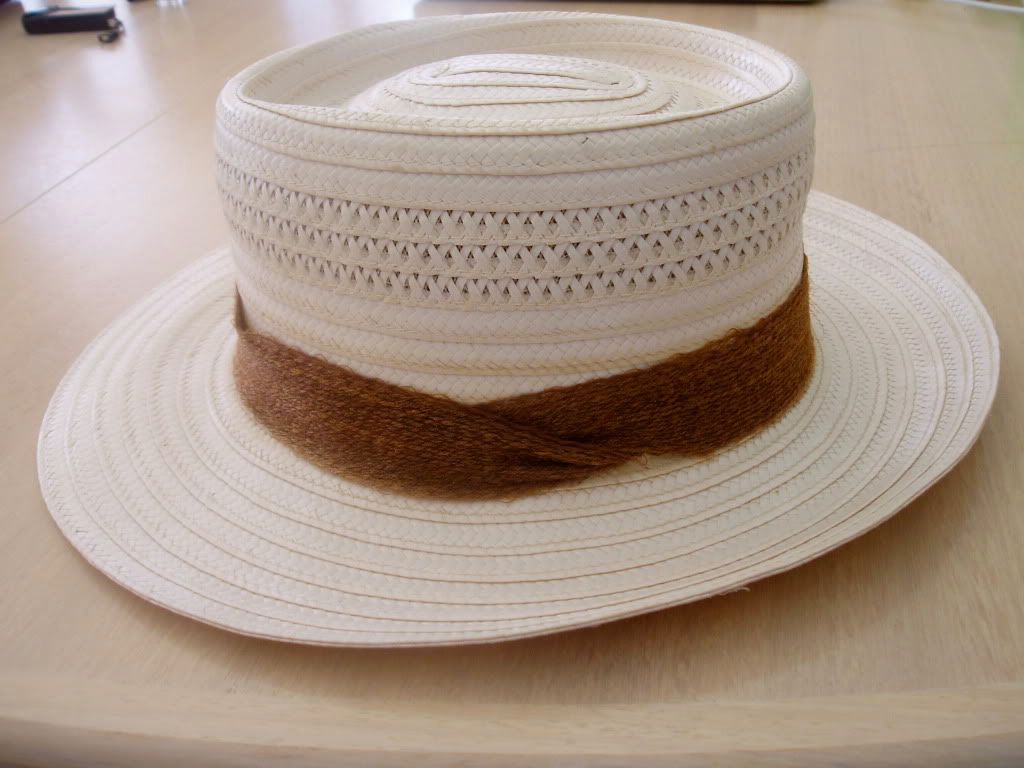 there was heaps and heaps of other stuff to look at but i grew tired of lugging the picnic bag, my handbag and the bamboo mat around so i went home. but will definitely go again next month if i remember! i can't believe i'd never even heard of this suitcase rummage before, so good work brisbane! finally something interesting happening in this city.
later on double choc cookies, mini beef pies and iced buns joined in too.
i made the pies yesterday and heated them up in the morning.
me likey my new hat muchly :> (sorry for the blurry pics)
top (black underneath) forever new
bodysuit (under, underneath) mum's
it's weird how one leg looks a lot skinnier than the other!